Deepti Bhalla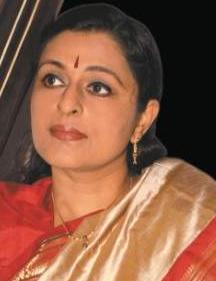 Professor
---
27667608,9810068562
lasyangam@rediffmail.com
---
Educational Qualifications
Ph.D/1987,Faculty of Music & Fine Arts,Thesis topic: Sopana Music of Kerala.
M.Phil/1982,Faculty of Music & Fine Arts, Music Karnatak.
M.A/1978-80,Faculty of Music & Fine Arts, Music Karnatak.
B.A.(H) Music/1975-78,Faculty of Music & Fine Arts,Music Karnatak.
Career Profile
1982-85 / Asst. Secy (Perf.Arts) in Sahitya Kala Parishad, Delhi Admn.

All activities related to classical music and dance

1985 till date / Lect-Reader, Professor in Faculty of Music

teaching karnatic classical music
Areas Of Specialization / Interest
SOPANA MUSIC OF KERALA – The regional music which includes the various rhythmic and melodic aspects in ritualistic, folk and classical music of Kerala.
Subjects Taught
27 years of teaching Karnatik classical music to Diploma, Hons, M.Phil & Ph.D
Publications Profile
BOOKS/MONOGRAPHS (AUTHORED/EDITED)
Omchery, Leela. 2012. Karuna Chaivan ( collection of popular and rare songs of Irayimman Tampi. Kerala: D.C.Books ,Kottayam.
Bhalla, Deepti. 2007. Vanishing Temple Arts. Gurgaon: Shubhi.
Bhalla, Deepti & Leela Omchery. 2009. Cinkaara Kutu Paatukalum' (Collection of Rare traditional songs of Kerala). Mudra Books.
Conference Participation/Presentations
Invited to participate in round table conference and discussion with Prof.Gabriele Brandsetter –(Berlin ) under the agies of Max Mueller Bhawan on 8th March.
Presented lecdem in the National Seminar' Aesthetical Approach in the Musical Forms'org by Faculty of Music,University of Delhi.
Invited by the Indian Council For Cultural Relations( External Affairs Ministry) for LECDEM in Karnatik Music for the IFS Trainees.
LecDem/concert at the Kartik Fine Arts , Chennai on 4 th Jan 2012
Awards And Distinctions
Mini Screen Award _ Best Music programme for 1991

Doordarshan, Kerala

Kerala Sangeet Natak State Award

2007 (Kerala)

Sangeet Natak Akademi National Award

2007 (Delhi)

Narada Gana Sabha

2008 (Chennai)

Lalit Kala Vichakshana" Sangeeta Samajam

Jan 2011, Madurai for valuable contribution in the field of Indian Music and Dance.

Sangeeta Kovida

awarded by Delhi Tamil Sangam and Gayatri Fine Arts, Delhi
Association With Professional Bodies
Member fellowship committee – Ministry of HRD 2008-2012
Member Board of Adjucators – 2007 and 2008
Member Board of Evaluator – UGC – 2008
Course Committee expert, IGNOU, New Delhi.
Convenor Committee of courses, CBSE 2010
Member Board of Studies-Sri Sankaracharya University, Kerala-2009-2010
External Accessor-University of Mauritius 2010
Delhi University Representative, Governing Board , College of Art., Delhi 2010
Expert I.C.C.R empanelment, Min of External Affairs,Govt of India 2010
Course writer, Editor .IGNOU 2009.
Expert , Board of Grant of Senior Fellowship, HRD Ministry, Govt of India.
External Examiner – National School Of Drama 2012
Other Activities
ABHINAYA GAANAM- presentation of classical vocal and dance with Grant from the Ministry of Culture on 17th March 2012.
Karnatik vocal recital in the Margazhi Fest ,Lok Kala Manch, New Delhi ,on17th Dec 2012.
Karnatik Music recital at Meenakshi Kalyanam fest , Delhi .
Performance of Disciples in the Indian Horizon Fest , org by ICCR, New Delhi 0n23rd Oct 2012 Performance of Disciples at the Inaugural function of the Youth Festival org by Delhi Govt on 3rd Dec 2011
Public Service/University Service/Consulting Activity
Lecture "Indian Performing Arts' East Asian Studies, University of Delhi
Subject Expert (Music) – National open School, NCERT
VC Nominee , Selection Board, University of Delhi
Member Expert, selection committee , Tripura University
IGNOU – Subject Expert, for selection of Professor and Associate Professor
NCERT Subject Expert
Articles
'Salient features of Mohiniyatam' published for KELI,National journal published by Kerala Sangeet Natak Akademi.
Article on Mohiniyattam for SWAR BHARATI, Annual Magazine on Indian Arts & Culture, Bharatiya Vidya Bhawan, New Delhi.