V.S.K Annadurai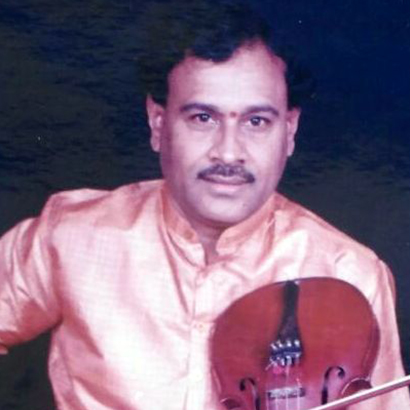 Staff Artist(Violin)
---
981818380
vskannadurai@gmail.com
---
Profile
Hailing from a family of distinguished musicians by generations, VSK Annadurai started learning violin from his grandfather Sundaresan, uncle VS Swaminatha and his father Kunchida padam. Later on he came under the tutelage of Kalaimamani Thiruvalputhur Krishnamurthi under Gurukulavasam for about 7 years. Annadurai also obtained Sangeetha Bhushanam from Annamalai University in 1976. He was also trained in vocal music by Swamimalai Janakiraman.
Annadurai is a graded artist with All India Radio and has Doordarshan. He has accompanied many leading musicians like TR Subramaniam, OS Thyagarajan, Mandolin Srinivas, Shashank, Kadri Gopalnath. He has travelled widely in US, Russia, Briton, France, Germany, Japan, Australia, Canada etc.
He has been honoured with Kumbakonam Rajamanickam Pillai memorial award by Sriragam fine arts Chennai. He received Yuvakalakar award from Shanmukhananda Sangeetha Sabha, Delhi. He has also received many Appreciation Certificates from distinguished Organisations and Institutions.
He had given performances for various Ex- Presidents of India namely Shankar Dayal Sharma, Dr. APJ Abdul Kalam.
He has been in Delhi since 1984 and is presently working in music department of Delhi University.