BINDU M.V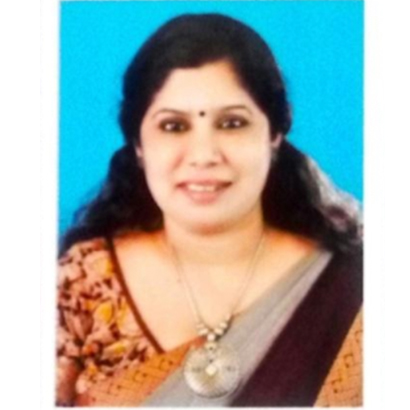 Assistant Professor
---
956058802
binnduchandran@gmail.com
---
Educational Qualifications
Ph.D., department of music,kannur University, 2019(Till yet not awarded)
M.A. (Music) - KU - 2008 Subjects : Vocal & Theory
B.A. (P) - IKSU - 2006 Subjects : Vocal & Theory
NET - UGC - 2007 Dec.
Career Profile
A total teaching experience of 5 years and 11 month as guest Lecturer / Assistant Professor in Music (Vocal)
Sri. Sankaracharya Sanskrit university,kaladi
From 30 january 2009 till 30 april 2009
Dept. of Music, University of Delhi, Delhi
Since 2014
Areas Of Specialization / Interest
Karnatak Music Vocal
Subjects Taught
Practical (karnatic music)
B.A(Karnatak music)
M.A(Karnatak music)
SANGEET SHIROMANI
PUBLICATION PROFILE
BOOKS/MONOGRAPHS (AUTHORED/EDITED)
In Indexed/Peer Reviewed Journals Articles
Vageeshwari: Hindi Bhajans of Swati Tirunal in Hindustani Ragas (Vol-XXIX) ISSN: 0975-7872, 2016 (March)
Vageeshwari: Folkarts with Special Reference to Region of Malabar (Vol-XXX) ISSN: 0975-7872, 2016 (Sep.)
Ayidha ezhuthu(An international journal of Tamil studies-ISSN:2278-7550) : Contribution of Aruna sairam to karnatic music,2019 march
CONFERENCE PARTICIPATION/PRESENTATIONS
Presented a paper in the National Seminar, organized by Dept. of Music, University of Delhi, Titled- "Changing Scenario of Performance Practice in Karnatak Music held on 15th-16th March, 2016.
Presented a paper in the National Seminar, organized by Dept. of Music, University of Delhi, Titled- "Contribution of Veena Dhanammal to Karnatak Music held in the month of March, 2017.
Participated in the Seminar on "Sangeeta Ratnakara" organized by Bhartiya Vidyabhavan held on 27th-28th April, 2017.
RESEARCH PROJECTS (MAJOR GRANTS/RESEARCH COLLABORATIONS RGNF Fellowship – 2011
AWARDS AND DISTINCTIONS
'B' Grade Artist in AIR in Devotional & Light Music
Cleared the U.G.C. National Educational Test (NET) in her very first attempt in, Dec. 2007
ASSOCIATION WITH PROFESSIONAL BODIES
Member in Trikalla Gurukulam (Centre for Training and Research in Indian Music & Dance)
OTHER ACTIVITIES
Performed at Central Park, Rajiv Chowk on 17th Dec.2014 organized by Sahithya Kala Parishad and Department of Art, Culture and Languages Delhi in association with NDMC
Presented Navaratri Krities in Karnatak Music on the occasion of Navaratri Maholsav on Oct. 2016 organized by Ayyappa Seva Samiti RK Puram.
Performed in the programme Abhinaya Nrutya Rachanakal on Nov. 2015 at Triveni Kala Sangham organized by Ministry of Culture, Govt of India.
Performed at Department of Music, University of Delhi on the occasion of Annual Vasantotsav Programme on Jan 22nd, 2016.