Gulshan Sharma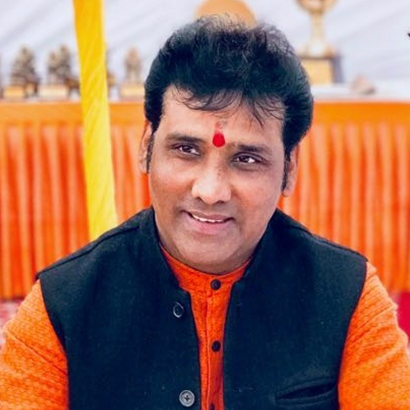 Staff Artist(Tabla)
---
9810459665
gulshansharma197373@gmail.com
---
Profile
Gulshan Kumar Sharma is a talented and gifted Tabla artist who belongs to the Delhi Gharana. He was initially trained in the art of Tabla by his father Pandit Sitaram Sharma at the age of 5. Later he received training from Ustad Chhamma Khan Sahab and Ustad Shafat Ahmed Khan of Delhi Gharana.
He has been accompanying with Hindustani Classical Vocal, Hindustani Instrumental, Semi-classical vocal and light music. Apart from being expert in Tabla, he is fluent in playing other percussion instruments like Dholak, Naal, Octopad, Drums and Djembe.
He has travelled cities & countries exhibiting his versatility and performing in front of large audiences. Malaysia, Dubai, Bahrain, Bangkok, Mauritius; are the few of the places he has toured, apart from performing in the Indian cities. He has accompanied with Pt. Mani Prasad, Ajeet Singh Pintal, Vidushi Uma Garg, Pt. Deepak Chatarjee, Pt. L. K. Pandit and other renowned music expertise.
At present he is a member of the Faculty of Music & Fine Arts, Delhi University.