SHAMBHOO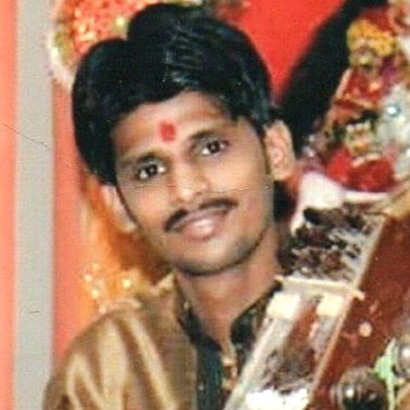 Staff Artist(Sarangi)
---
8375949409
shambhoo.shambhoo1gmail.com
---
Profile
Born in family of musicians in Delhi Shambhoo obtained his initial lessons into Sarangi playing from his Uncle Shri Pandit GhanshyamSisodia Ji. He is renowned artist in Sarangi later he strengthened his skill under the tutelage of his grandfather late Shri Pt. Bapu Lal Sisodia Ji, Shambhoo hails from the Gwalior Gharana through practice he has developed style making his recitals a satisfying experience .He has performed in various music conferences and concerts around the country and has earned recognition as a successful Accompaniment with various renowned artists like Pt. Dalchand Sharma Ji (Pakhawaj Player), Dr. Ajay Kumar, Dr. Rishitosh Kumar and many more. He has also performed as an accompanist in the Kathak workshop held by Pt. Jai Kishan Maharaj. He has also accompanied the artists invited to perform in the Music Faculty and he also performed at Meghdut Auditorium this concert is held by Sangeet Natak Academy (Delhi).
He also accompanied with graded artist, students and scholars in faculty of Music and Fine ArtsUniversity of Delhi. Also thanks to giving an opportunity to accompany with Prof. Pt.Mukund Bhale and Pt. Raj Kumar ji in Tabla workshop the workshop also held in faculty of music and fine arts. He also accompanied with Hindustani classical Vocal and semi classical also. He also performed as solo Artist in Delhi, Allahabad, Indore and many more.Also performed in various festivals like: Malhar Utsav, Basant Utsav and more in university of Delhi.
Presently working in the Faculty of Music and Fine Arts (University of Delhi) as a staff artist.