Shanti Bhushan Jha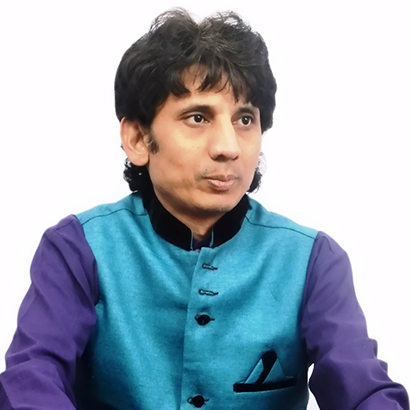 Staff Artist(Tabla)
---
9811840976
shantibhushan01@gmail.com
---
Profile
Shri Shanti BhushanJhan belongs to a music loving family.Born in 2nd January of 1979, his deep interest in music initiated him to play Tabla and Vocal at the age of seven. He has received guidance under GURU SHISHYA PARAMPARA from Pandit Bulbul Maharaj from 1987 to 1999.
A graduate in chemistry and a Prabhakardiploma holder of Prayag Sangeet Samiti, Allahabad, Shri Shanti Bhushan Jha has accompanied many great artistes, such as Padma Shree Smt. Shanti Heeranand, Smt. VidyaRao and Smt. Vidya Shah to name a few in India and abroad.He is a regular performer of All India Radio and Doordarshan. Presently, he is learning from UstadAkram Khan of Ajrara Gharana.
He has received RAJDHANI GAURAV AWARD" from "BHAWANA KALA MANDIR" given by former CHIEF MINISTER OF DELHI Late SH. MADAN LAL KHURANA.
Currently, he is working in Faculty of Music & Fine Arts, University of Delhi ,Delhi as a Tabla accompanist.